The Great Wave of Hokusai
Less dramatic: a Bessel function describing the oscillation in a harbour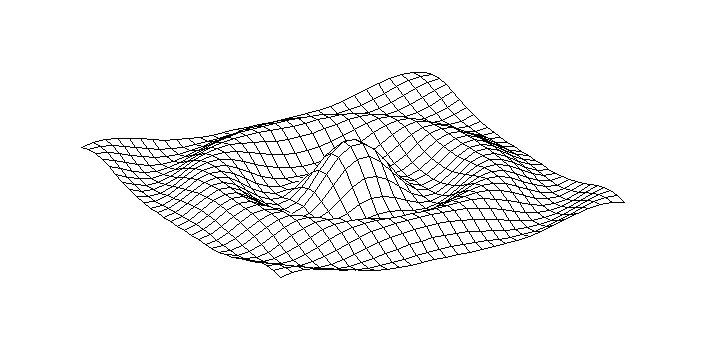 Simulation and satellite measurements of the 2004 Indian Ocean Tsunami
Lectures
Waves in Water - an introduction that I give in the first lecture.
Lecture Notes - a PDF file of some 4.3MByte
Lecture on Tsunami - a PDF file of some 3MByte
Diary of notes and additions - reverse chronological order
Lecture notes
Tutorial Sheet 1 and Solution Sheet 1,
Tutorial Sheet 2 and Solution Sheet 2, and
Tutorial Sheet 3, which is unfortunately a bit esoteric. I will prepare the answers soon, but we are first going to solve practical wave problems after next lecture.
Resources
A picture of Puerto Banus in Andalucia, Spain, with its heavily engineered solutions and wave refraction and diffraction patterns (it appears in a rather smaller version at the end of the lecture notes).
University of Delaware Coastal Engineering Data and Software Sources – a source of programs and data.
US Army Coastal and Hydraulics Laboratory – an organisation which provides much information such as the Coastal Engineering Manual (CEM) - A widely-used source and textbook for coastal engineering practice, now appearing in on-line form here. As far as this course is concerned, the section on CEM - Water Wave Mechanics might be useful.
Mission Bay background – a coastal engineering investigation which will be described in lectures.
Southern California Swell Model: a computational wave model – but note the accuracy disclaimer
Tsunami information site US Geological Survey
Seawalls in Japan - an interesting article that resonates with some of our later lectures, and reveals the different approaches and difficulties of decision-making.
Shock, horror, rogue and freak waves
European Space Agency Monster waves article
Staff
Lecturer: John Fenton
Room number: AD 04 04
Telephone: +43-158801-22245
Dolphins having fun with nonlinear waves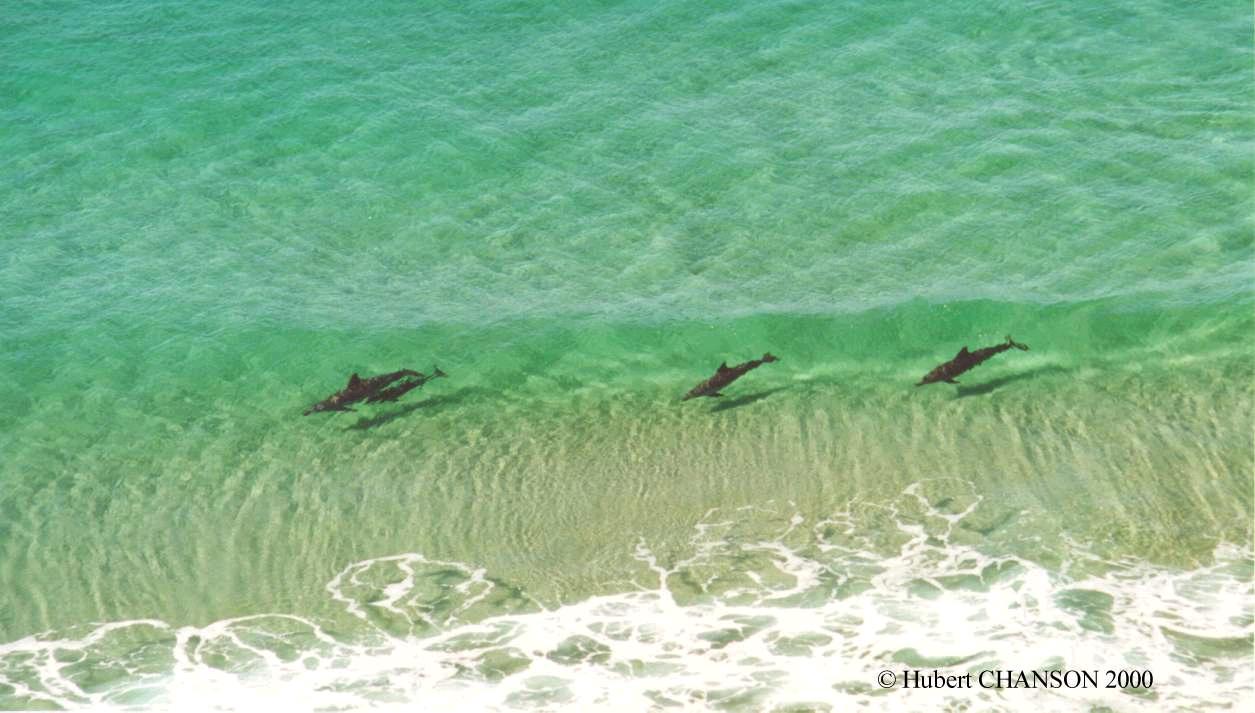 An undular bore
Puerto Banus in Andalucia, Spain, with its heavily engineered solutions and wave refraction and diffraction patterns